According to the U.S. Department of Education website, the Title I Grant program is meant to provide funding to disadvantaged Local Educational Agencies (LEAs) to improve their academic achievement. The most common of these, Title I - Part A, "...provides financial assistance to LEAs and schools with high numbers or high percentages of children from low-income families to help ensure that all children meet challenging state academic standards."
As these funds are meant to improve instruction and provide additional academic support and learning opportunities, they are often allocated towards reading or mathematics curriculum, supplemental programs to reinforce and extend the regular school curriculum, or additional staff members to lead and teach the students. And as we look at the bright future of the job market as it relates to STEM and 21st Century skills, we'd like to give you some ideas for tools that Title I Funding can be used for!
VariQuest Visual and Kinesthetic Learning Tools are a perfect fit since they are designed with templates and resources to differentiate instruction, impact achievement, and engage every learner. Is your school deciding what to do with its Title I Funds? Consider these possibilities - and how they could benefit your school!
---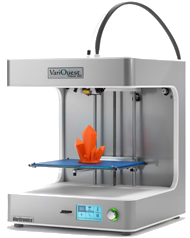 Trifecta™ 800 3D Printer
Perfect for: Title I, Part A
Concept Alignment: Differentiated Instruction, Providing Study Tools to Reinforce Key Concepts
Why it's a great fit:
Provides kinesthetic, visual and auditory experiences using 3D printing and instruction through interactive lesson plans and projects
Develops another means of acquiring, processing, and constructing content and ideas in a digital and physical capacity through designing, building and printing 3D objects
Engage students with whole-brain experiences that combine left-brained analysis tasks with right-brained visual perception learning
Connect students to the maker movement as a tool to facilitate project-based learning skills through hands-on learning activities
Create tangible 3D prints for core subjects
Supplemental lesson plans lead students to design curriculum-based objects from scratch
---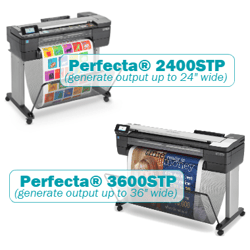 Perfecta Series Poster Design Systems
Perfect for: Title I, Parts A & D
Concept Alignment: Differentiated Instruction, Setting Objectives, Reinforced and Explicit Instruction, Cooperative Learning: Peer Editing, Flexible Groups and Scaffold Reading, Comprehension of Similarities and Differences
Why it's a great fit:
Post reading and math standards in every classroom
Display rubrics and grading expectations
Communicate lessons, directions and activities in English and Spanish
Incorporate instructional strategies that encourage student engagement
Construct learning activities that meet the diverse needs of the 21st century student populations
Foster collaborative group work opportunities that allow for the development of both social skills and content mastery
Advance critical thinking skills using graphic organizers
Reinforce key learning concepts with poster-size learning strategies and reminders
Create a print-rich learning environment
Enlarge writing prompts and post in the classroom
Model how-to-read charts and diagrams with posters
Create anchor charts for students to reference when working independently
Use posters on walls and floors, and in small groups
Create K-W-L charts to activate prior knowledge to improve comprehension and develop subject-related foundations for learning
---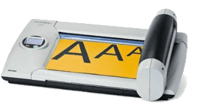 Cutout Maker 1800 Digital Die-Cut Machine
Perfect for: Title I, Parts A, C, D, & F
Concept Alignment: Individualized Instruction for ELL and Special Education Students, Classifying and Organizing Key Concepts, Number Concepts, Tracking Student Progress, Letter and Word Recognition, Provide Study Tools to Reinforce Key Concepts
Why it's a great fit:
Create interactive word walls
Make cutouts of 100 most frequently used words
Create phonics activities using word parts
Present content in a manner less dependent on language
Create reusable manipulatives for discussion webs, math, reading keys, mind mapping and structured note-taking
Support concrete learning of English through the use of alphabet cutouts
Create student name cutouts to promote letter recognition and sight word mastery
Use cutouts to create matching activities that review numbers and their values
Use counting manipulatives to help students with one-to-one correspondence, addition, subtraction, multiplication and division
Create displays with cutouts to track student progress
Provide kits with manipulatives to reinforce key concepts at home
---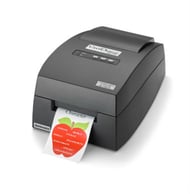 Motiva 400 Specialty Printing System
Perfect for: Title I, Parts A & F
Concept Alignment: Reinforce Effort and Continuous Progress, Provide Recognition, Provide Study Tools to Reinforce Key Concepts
Why it's a great fit:
Recognize individual progress with customized awards
Provide immediate positive feedback with on-the-spot recognition
Recognize parents with customized awards to increase parental involvement
Create progress-tracking awards
Create educational flashcards for core subjects
Provide kits with flashcards and study aids to reinforce key concepts at home
---
So there you have it - some great ideas for how to use your Title I Funds to promote 21st Century learning and beyond! Need a one-sheeter for when you're working on your proposal? Download and print that here.
Ready to learn more about these products, or see a live demonstration of how they work? Request a no-obligation meeting with one of our expert education consultants today!