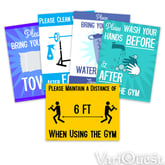 There are various ways to get a point across. However, in order to successfully convey information in a way that sticks in the minds of your audience, visual aids are key. This is especially important when it comes to conveying health and safety information in schools. The use of posters made with an educational poster maker can get the job done effectively. At VariQuest, we offer the Perfecta® STP Series Printers which, paired with our innovative Engage Every Learner® Content, are ideal machines for producing health and safety posters in schools.
Posters for Promoting Health and Safety in Schools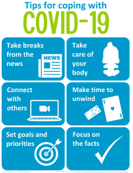 Posters allow educators to present information in a very clear and concise format that restricts the information to only an overview of the message or subject. This fosters active learning. The relatively brief information on posters helps promote quick comprehension and participation by students when used in an active learning setting. These visual aids help trigger classroom discussions and the spread of important health and safety information between teachers and students, and among students themselves.
Perfecta® Poster Maker for Students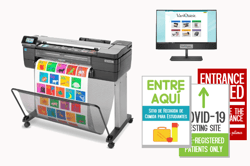 If you need a high quality educational poster maker, look no further than our VariQuest® Perfecta® STP Series Poster Design Systems. These machines are the only full-color, scan-to-print systems that support and enhance educational communication throughout a school. The messages you need to send can be done with ease using all of our great Engage Every Learner content in the VariQuest Design Software - whether to promote safety and health in school facilities, foster learning through compelling infographics, or improve communication with signage throughout your learning community.
The Perfecta 2400STP prints posters and banners up to 24" wide, while the 3600STP model prints up to 36" wide. Each printer includes completely integrated scanners and function optimally with our touch-operated VariQuest Design Center workstation, which includes thousands of educationally-based graphics and templates. With these printers, you can easily create the health and safety posters you need for your school environment.
For information about the poster maker for students we offer at VariQuest that can meet your need for the creation of health and safety posters, give us a call today at 800.328.0585 reach us through email at variquest@variquest.com. Or, schedule a no-obligation demonstration to learn more about the teaching and learning tools that can solve your school's greatest challenges.