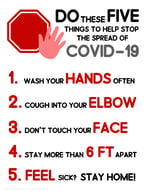 In a year seemingly ruled by "Murphy's Law" - you're looking at supplies for your school that you've never had to before. And when you think about using precious funding dollars on tools you'll need during a time of a global pandemic, you might also wish they'll have longevity in use for the years of (hopefully) normalcy to come.
Safe school elements you might be looking at would include capabilities to make posters, floor markers, personal protection and property labels, wipe-clean surfaces, and cleaning supplies - but how do you translate this need for now, with your needs for learning - both distance and in-person?
Let's take a look at 3 "now and then" solutions for your school that will be a great fit whether you're navigating a pandemic, or not.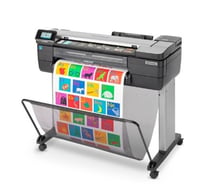 The VariQuest Perfecta STP Poster Design System
Now:
Create posters & banners for directional organization, distancing reminders, safety procedures and precautions, and mental health check-ins
Use the scan-to-print functionality for classroom posters to shrink for take-home activities, or enlarging returned activities for classroom display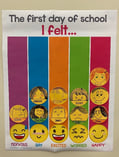 Then:
Differentiate instruction with graphic organizers, infographics, diagrams, and mind-maps
Build school spirit by promoting student organizations and sports teams
Promote project-based learning by creating products for student-based enterprises
---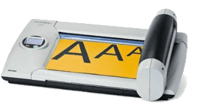 The VariQuest Cutout Maker 1800 Digital Die Cut System
Now:
Create floor markers for distancing reminders
Affix labels and signage for newly designated areas
Design social-emotional manipulatives to enhance classroom or take-home activities
Then:
Save staff time by quickly and easily creating manipulatives, cutouts, and bulletin board displays for a hands-on, interactive learning experience
Create word walls with words formed by automatically connected letters
Illustrate complex concepts with engaging cutout collections to raise student success
---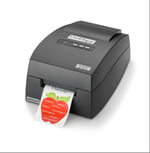 The VariQuest Motiva 400 Specialty Printing System
Now:
Label and organize your personal protection equipment storage for easy locating of high-need materials
Include stickers and flashcards in take-home packets for study aids and social-emotional need supports
Designate students' personal property to decrease shared touching with personalized labels
Then:
Recognize student accomplishments, promote academic progress, and build self-confidence with motivating, full color custom awards and stickers
Help students retain concepts with customized flashcards and study aids
Apply real-world business skills and enhance fundraising programs by developing, marketing, and selling customized window decals, bumper stickers, and award plaques
---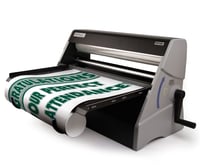 The VariQuest Cold Laminator 2510
Now:
Preserve posters, activities and signage with wipe-down, disinfectable surfaces for easy cleaning
Laminate take-home materials for durability
Then:
Create laminated posters and worksheets to use with dry erase markers in small group activities, individual participation, and so much more
Laminate construction paper before creating cutouts, eliminating the need to cut them twice
---
And you probably don't just need tools - you need true "jump-starters." Maybe the hardware is a no-brainer but the templates and ideas are where you get stuck. All of the VariQuest tools come paired with our revolutionary Engage Every Learner™ Content in the VariQuest Design Software, full of over 20,000 templates, cutouts, graphics, collections, and fonts to get you well on your way to navigating safety, learning, and organization at your school.
Our expert education consultants would love to meet with you for a no-obligation demonstration of how our tools could be a great fit in your school, as well as discussing numerous federal funding streams that our suite aligns with. Contact us today and we know you won't be disappointed!