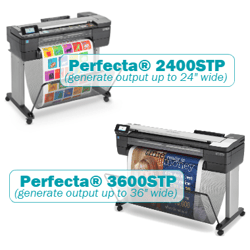 If you are looking for an educational poster maker that can effectively serve your classroom needs and help your students enhance their ability to learn, we offer our VariQuest® Perfecta® STP Series Poster Design System. These are the machines you need for full-color, scan-to-print capabilities to promote effective educational learning for students through the production of educational posters.
The Ideal Poster Maker
With the Perfecta 2400STP, you can print banners and posters up to 24 inches wide, while the 3600STP provides possibilities for up to 36 inches. Both printers have fully integrated scanners and operate in conjunction with the VariQuest Design Center workstation, from which you have access to thousands of educational-based templates and graphics through our Engage Every Learner® Content.
Applications of the Perfecta STP Series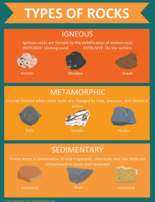 Schools can use this educational poster maker for the following:
Post directional guides, safety initiatives, and health reminders with engaging displays

Use infographics, mind-maps and other large visuals to enhance instruction

Organize test scores, academic standards and other charts containing data

Honor academic and extracurricular achievement with photo recognition posters

Emphasize positive student behavior and academic achievement through the production of custom award certificates

Communicate school and district efforts with colorful banners and posters

Promote school programs such as student-based enterprises, sports, and academic clubs
Benefits of the Perfecta STP Series
The lightweight design and small footprint of the Perfecta Series Poster Design Systems make them perfect for small workroom spaces. The VariQuest Design Software, filled with our Engage Every Learner Content, was designed for educators as easy-to-use and time-saving. The printer's setup comes with all the required utilities and drivers already loaded in the VariQuest Design Center and updates are easily acquired through the VariQuest Resource Center.
In addition to utilizing templates or creating your own document in the VariQuest Software, you can scan and print existing documents from big-to-small or small-to-big using the printer's built-in scanner, print a PDF document from a USB drive in just seconds, or utilize the educational poster maker's Wi-Fi direct capabilities to print directly from your mobile device. It produces scaling templates in as many as 4 different sizes, providing you with cost-savings on media and ink, and giving you the versatility you need to create unique designs. Also, the maintenance cost of this machine is less than many other inkjet poster printers.
To learn more about the educational poster maker – Perfecta® STP Series Printers – we offer at VariQuest, call us today at 800.328.0585, email us at variquest@variquest.com, or set up an in-person demonstration to learn more about our teaching and learning tools.