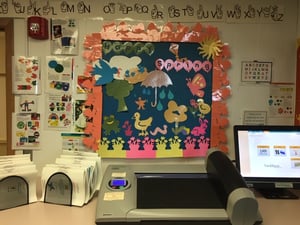 For 30 years, Greece Professional Learning Center (PLC) in Rochester, NY has been providing academic resources and professional learning opportunities to educators and community groups. Having the VariQuest Cutout Maker 1800, "...has changed how we support teachers," says Marguerite Dimgba, Program Director. With over 4,500 shapes to choose from in a variety of sizes, teachers are able to create academic resources that support the needs of the students in their classrooms in areas such as social emotional learning and culturally responsive education.
Funded by the New York State Teacher Center Grant, Greece PLC acquired their first Cutout Maker when it hit the market some 13 years ago, adding a second one to their resource center in 2015 and since then, approximately 450 teachers put their tools to good use each year.
"I give basic directions and don't have to babysit [the Cutout Maker] — it tends to run itself."
Ease-of-use and cost-effectiveness are the key reasons why Marguerite and all who use the center love the Cutout Maker so much – and because everything is written in their grant, it's very easy to maintain, with supplies readily available to them. As for student benefits, Marguerite put it simply— "It supports hands-on learning and makes lessons come to life, keeping students engaged in their learning."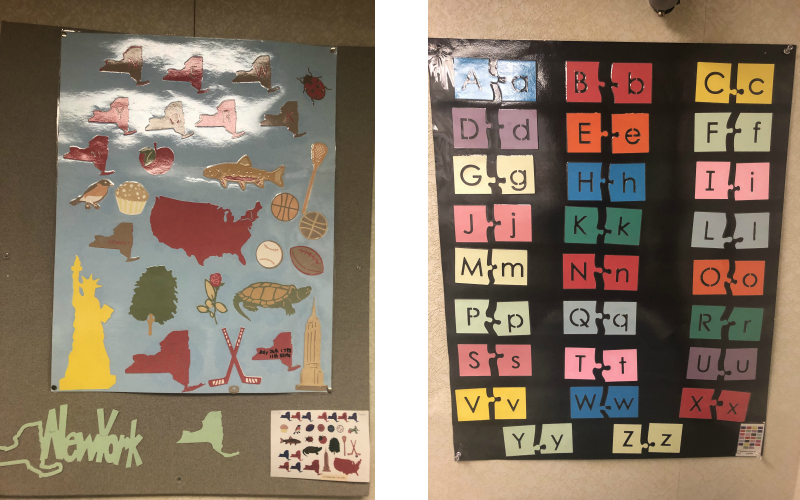 "It [Cutout Maker] makes learning interactive and more meaningful to kids."
Elementary teachers love having the entire alphabet in many font options right at their fingertips, high school teachers enjoy manipulatives supporting their math and social studies curriculum, and pre-service teachers utilize various shapes & displays for their "Make & Take" study skills class. The VariQuest Cutout Maker 1800 provides unlimited possibilities for these teachers - with new content being released all the time!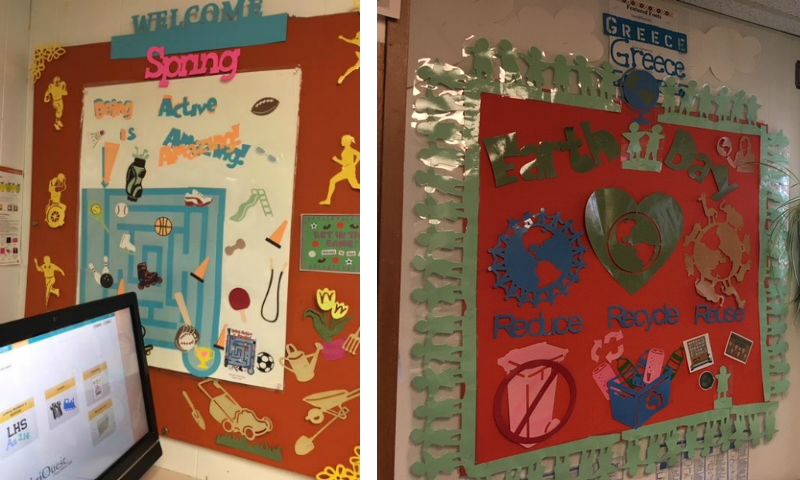 Cutout Maker shapes are also used to support their district-wide athletic programs, senior nights, graduations, and boosting a respectable school culture for every learner, but use doesn't stop there. Support to their community is also noteworthy! Just some of the many examples include:
Curriculum materials for the Greece YMCA (i.e. lacing cutouts to develop fine motor skills for their 2 & 3 year old program)
Camping themed cutouts and signage for the Girl Scouts' camp adventure weekends
Rockets and other featured cutouts to support vacation bible school programs at area churches
Confidently stated by Marguerite, "We love our VariQuest machine, thank you!"
Read more about Greece PLC, and view more photos, on our Case Studies Page here.
---
For more information on how the VariQuest Visual and Kinesthetic Learning Tools could benefit your district or school, request a personalized meeting with one of our expert Education Consultants today!
---