Teacher Resources for Virtual Exploration and Discovery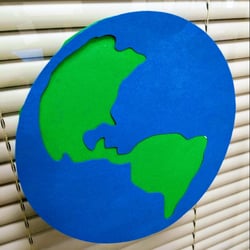 As most teachers these days grew up themselves in a school system without the option of virtual learning, our nation's current school shutdown environment - lasting more than 1-2 "snow days" - is brand new territory. And because we as a nation are coming together virtually in a time of social distancing, there are tons of resources available online at free or minimal cost to ensure every student has the proper access to continue their learning in these strange times.
Because many of you and your students are trying to only leave home for essentials, we've put together some ideas for real, educational places you can explore online, and still learn about the great big world:
Online Museum Exhibits
The J. Paul Getty Museum in Los Angeles offers Google Street View of many of the paintings available in the exhibits. Ask students to browse through the tour, and find paintings to write about what the artist might have been feeling when he or she created their work of art.
The Art Institute of Chicago also offers Google Street View of many of the works offered in the museum. Have students take a tour, then research a specific painting to talk about its story and artist.
Need more to explore? See USA Today's list of museums you can "walk through" thanks to Google Arts and Culture.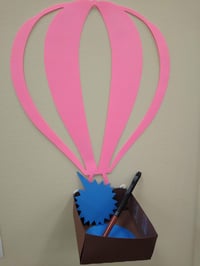 Online Educational Travel Experiences
Machu Picchu - A true wonder of the world, have students explore the grounds and research the history behind this archaeological masterpiece. Then have them share what they think day-to-day life might have been looked like for this ancient civilization.
Kenai Fjords National Park, Alaska - With interactive elements allowing you to descend, kayak through, and listen to facts about glaciers, this Google experience offers more than just a tour, but a full science lesson. Have students walk through the listen-and-learn trip, then have them record 5 facts they found most interesting.
Hawai'i Volcanoes National Park, Hawaii - Learn about volcanoes while viewing them from above and below with this interactive tour hosted by an expert and native of the island, whose family has witnessed the power of its activity firsthand. Have students research other places in the world where active volcanoes exist.
Find more to explore, thanks to Google's The Hidden Worlds of National Parks.
Virtual Field Trips
There are sites such as airpano.com, where students can take virtual field trips thanks to 360° photos from around the world. Have students plan their own field trip, where they bounce from site to site, incorporating a theme of "things these places have in common" all along the way.
We hope these ideas have given you some inspiration to help students expand the possibilities beyond their homes! For more content like this to help explore beyond the comfort of the couch, check out our blog post Dialed In: How to Bring Global Awareness Into the Classroom (virtually).