PRESS RELEASE

Perfecta™ 2400 named a "Readers' Choice Top Product" by District Administration readers
Nominations from top K12 leaders led to the selection of products that enhance learning across the country

Brooklyn Park, MN – December 1, 2016 — Perfecta™ 2400 has been recognized for making a positive difference in education by K12 leaders who named it to District Administration magazine's "Readers' Choice Top Products for 2016."
The winners were compiled from 1,500-plus nominations from the magazine's readers over the past year. The Readers' Choice Top Products has been announced online and in the December 2016 issue of District Administration.

District Administration's Readers' Choice Top Products awards program informs superintendents and other senior school district leaders about products their colleagues around the country are using to help their districts excel in a variety of areas, such as technology, sustainability and curriculum instruction.

"Learning about all the products being used to help districts succeed is inspiring," says JD Solomon, District Administration's editorial director. "Our winners cover a wide spectrum. All of our 2016 honorees should be very proud of this achievement."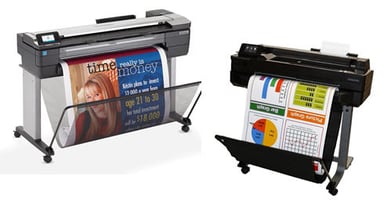 "We are honored to receive this prestigious recognition from District Administration magazine in 2013, 2015, and again in 2016", says Wendy Goodman, Varitronics director of marketing. "And, we are equally excited to announce the newest member of the award-winning Perfecta family— Perfecta™ 3600 Scan-to-Print Full Color Printing System."
About VariQuest®
Since 2007, it has been Varitronics® mission to provide easy-to-use solutions that facilitate visual and kinesthetic learning. The VariQuest® Visual & Kinesthetic Learning Tools include the award-winning Perfecta™ Series Full Color Poster Design Systems, Trifecta™ 800 3D Printer, Cutout Maker, Poster Maker, Awards Maker, Design Center, powered by VariQuest Software, and Cold Laminators. Educators use the tools to differentiate instruction, improve student achievement, and increase student engagement.
About District Administration
District Administration provides K12 leaders with critical news and information for school district management, through its monthly magazine, website, e-newsletters and the District Administration Leadership Institute Superintendent Summits. For more information, visit www.DistrictAdministration.com.
Contact:
JD Solomon
Editorial Director
District Administration magazine
jdsolomon@promediagrp.com
Wendy Goodman
Director of Marketing and Product Development
Varitronics® LLC
7200 93rd Avenue North, Suite 120
Brooklyn Park, MN 55445
(800) 328-0585
wendy_goodman@variquest.com

Want to check out a free poster from our VariQuest software printed on Perfecta? Request a free sample kit with examples from all the VariQuest tools!