[Listen] Podcast: The Importance of Social-Emotional Learning Visuals in Schools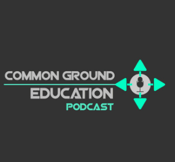 Do you love listening to podcasts in the education space? Are you looking for more information and resources on Social-Emotional Learning and Teaching in schools? We've got something great just for you!
The Common Ground Education Podcast, hosted by Charles Barr, a licensed social worker in the state of Illinois with 15 years of experience in serving schools, is focused on progressive education, mental health resources and multi-disciplinary collaboration. Its goal is to provide needed information to professionals in the educational domain. Recently our very own expert Education Consultant Howard Shaw, a 20-year teaching veteran, sat down with Charles to discuss his experiences in the classroom and school community with developing a supportive social-emotional learning environment, and how visual aids are important in these programs to reinforce and help students.
"When it came to Social-Emotional Learning and educating children on the various components of Social-Emotional Learning, whenever I had curriculum given to me through the district that I worked in...I always felt like they were lacking. When they purchase curriculum, they're under budget constraints, so they tend to purchase the most economic version of that curriculum and they kinda 'hail-mary-pass' and hope teachers will somehow make up for it and do their teacher magic...the bones were there but the visual component was sorely lacking." - Howard Shaw
---
About Howard Shaw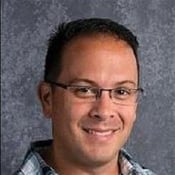 Teaching for over 20 years, Howard has taught kindergarten, 2nd, and 4th grade and taught music at the high school level. Receiving his undergraduate degree in Business Management and Master's degree in Elementary Education, he remained passionate throughout his teaching career about connecting with students, especially those struggling, to make them love school again. In 2022, Howard moved into his next professional chapter as an Education Consultant for VariQuest, where he is able to showcase valuable tools for educators in that create visual and tactile learning supports to help them with this same mission.
---
About Charles Barr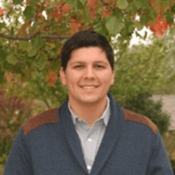 Charles Barr is a school social worker in the state of Illinois with 15 years of experience. He graduated from Dominican University in River Forrest, IL with a Master's Degree in Social Work. He has worked in therapeutic day schools, private day schools that emphasize services to the ASD population, high schools and elementary schools. Currently, Charles is a school social worker in an elementary school and supports programs related to supporting emotional disabilities. He has a passion for learning about the education systems and mental health in education which led to the creation of the Common Ground Education Podcast - a podcast that welcomes educational experts to help listeners gain more knowledge about the world of education.
---
Interested in learning more about how VariQuest can help you create social-emotional learning visuals for your classrooms, hallways, and learning communities? Contact us today for a no-obligation demonstration with one of our expert education consultants like Howard to see for yourself what our suite can help you do!