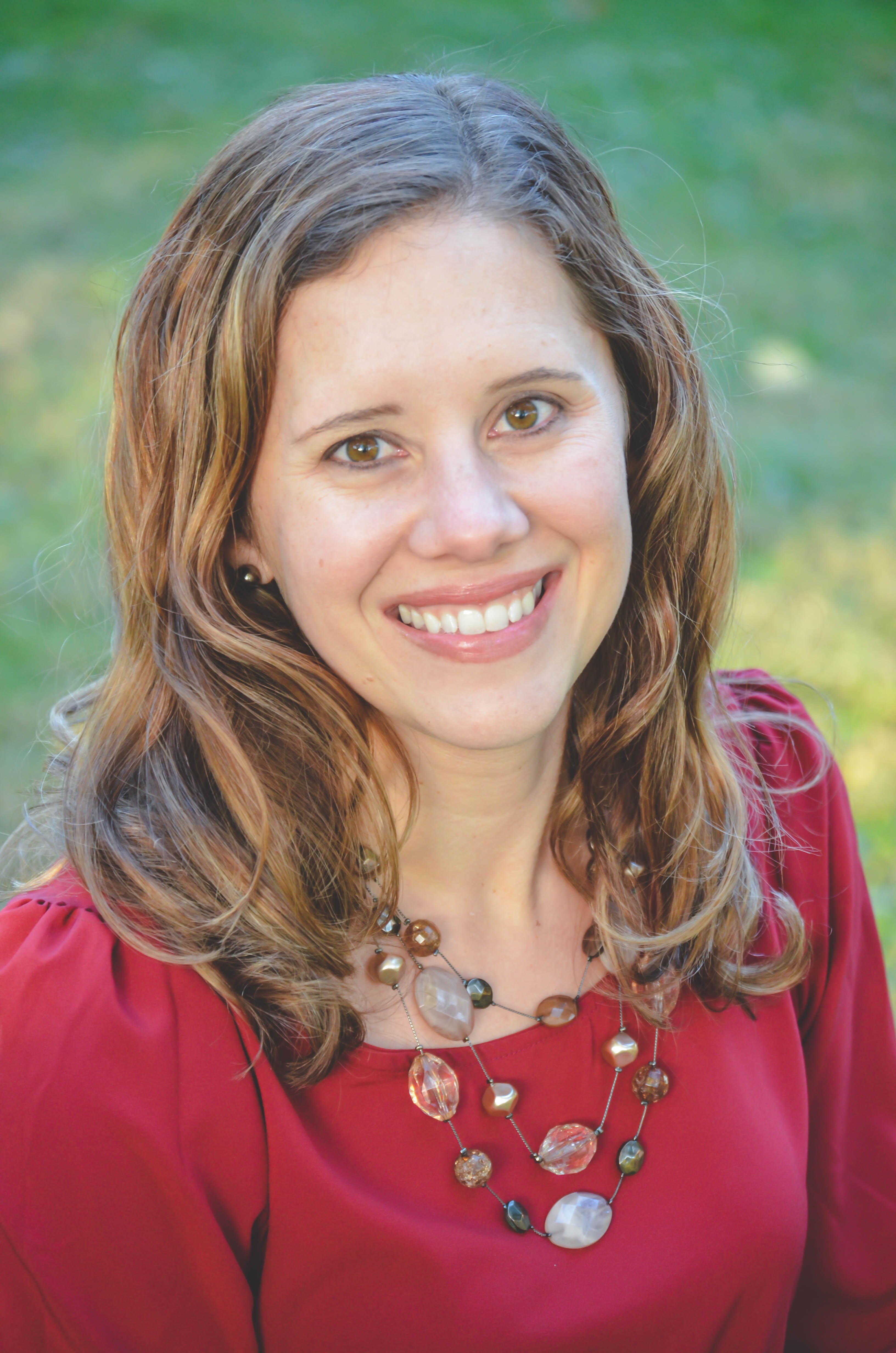 [eGuide] 5 Tips for Special Education During Hybrid or Distance Learning
Special Education | VariQuest Tools: Cutout Maker 1800 | Academic Subject: Special Education | VariQuest Tools: Cold Laminator 2510 | VariQuest Tools: Motiva 400 | VariQuest Tools: Perfecta 2400STP | VariQuest Tools: Perfecta 3600STP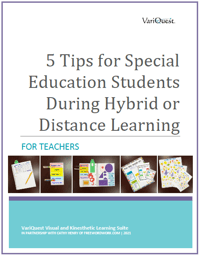 by Cathy Henry, Guest Blogger
Special education teachers have an important job working to help students reach their full potential. They work tirelessly to find ways to help students navigate the general education classroom and to build life skills. While the job is never easy, it has grown to include even more obstacles and responsibilities during the time of COVID.
Trainings offered to help during this time along with new tools for teachers and students are growing. However, finding the time to master these can be a challenge with the very full schedule teachers already have. Today I am sharing five quick tips, plus a downloadable guide with templates and ideas, designed to help you navigate the challenges of teaching special education via a virtual or hybrid model. All these ideas are made easy with the help of the VariQuest® Visual and Kinesthetic Learning Suite and Engage Every Learner® Content and are designed to help you navigate the challenges of teaching special education during this time of social distancing.
I understand that none of these suggestions replace what you can experience working with a child in an actual classroom day after day. My hope is that while they might not be perfect solutions, they will help you in assisting your students until you are able to be back in the classroom full time in your traditional role.
And while these tips were compiled with special education in mind, these can be beneficial to all classrooms. Remember, a child doesn't need an IEP to need assistance. Our hope is always that we can find strategies to help children without legal documentation requiring us to do so. It's simply best practice and what we should be doing as teachers.
Tip #1: Improving organization is a goal many students are working on.
Help children learn to use a list to track progress throughout the day. As an adult, I benefit from having a list I can cross off as I go. This list helps me be more productive and makes me feel like I am making progress towards what I need to accomplish throughout the day. Use this strategy to help your students know what needs to be completed and have a way to record their progress.
Tip #2: Schedule check-in times throughout the day.
Depending on the model being used by your school, your virtual students could have hours at a time to make it through without any real human contact. This is especially hard on children who are working on developing their organizational, completion and communication skills. Create a schedule that works for you and your student. This can be a quick check so you can assess how each student is doing and can allow you to plan for additional assistance throughout the day. It might be helpful to create a reminder card for your students with the check in times.
Tip #3: Create a signal for students to use during virtual or in-person instruction.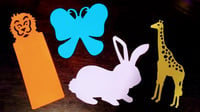 One idea is a favorite animal – create a laminated shape for each student. (Made much easier using the VariQuest Cutout Maker 1800 Digital Die-Cut System and Cold Laminator 2510!) In a normal setting, teachers are moving around the room and able to do quick and frequent check-ins. Because of required social distancing (and virtual instruction) this can be a challenge. If a child needs extra assistance or is lost, they can hold up their shape. If they are in-person, they can place their shape on their desk. This idea can be better than a red stop sign in the case where a student might feel uncomfortable announcing to the class that they need extra help.
Tip #4: Offer frequent movement breaks for your students.
While these breaks are beneficial in the physical classroom, they can be just as important during virtual learning. Teachers have been doing a great job incorporating these breaks into their teaching. However, many children would still benefit from additional movement.
Tip #5: While learning is important, one of the biggest concerns right now is social-emotional health.
Many children have been isolated and are not receiving the social interaction they need. For children already working on social growth, this can be an even bigger worry. Find an activity students can complete for fun together – whether it is in-person and socially distanced or via virtual learning.
Now that you've got an overview, download the full guide (free!) complete with templates, ideas, photos, and downloads to help you navigate through these tips. I hope they will help you find new ways to assist your students during distance and hybrid learning. And hopefully, it won't be too much longer before teachers are able to return to classrooms that offer more interaction with students.
About Cathy Henry, Guest Blogger
Cathy Henry has taught special education, 5th and 2nd grades for a total of 14 years in Indianapolis, Indiana. She is a partner at the educational web site The Curriculum Corner. Recently, she started a second web site on her own, Free Word Work. This new site focuses on providing resources specifically related to word work for teachers and families.