What Is a Cold Lamination Machine and What Can It Be Used For in the Classroom?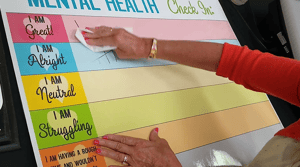 At VariQuest, we are your source for the tools and resources you need to enhance your ability to teach students in your classroom. The goal of interactive learning is to increase the attention and retention of students, increasing their overall knowledge and comprehension in various subjects. One device that can help teachers convey important knowledge to students in the classroom is the cold lamination machine.
The Process of Cold Laminating
The process of cold laminating involves the placement of the document in between two sheets of laminating film. A pressure sensitive adhesive is applied to the film. The document to be laminated is rolled between two rollers. These rollers apply pressure to the laminating film which effectively bind it together.
The cold lamination machine is a more versatile machine than its thermal alternative. It seals all edges so you can cut close to, or even through a cold laminated paper document, keeping it impervious to water damage, and can be placed anywhere as it requires no electricity or harsh fumes. Cold lamination machines make the process of laminating easy. You simply insert a document into the feed and crank the handle.
Ideas for Using a Cold Lamination Machine in the Classroom
As a teacher, you want to do everything you can to make the classroom experience the best it can be for your students. A number of laminating ideas explained below make a positive impact upon students, helping them grasp and learn material more efficiently. These include:
1. Reading Lists
Students are often assigned reading lists by teachers and those lists, if simply written on a regular piece of paper can end up ripped or crumpled in a student's folder or backpack. However, with the use of a cold lamination machine, you can produce lists that are durable and usable for the entire school year.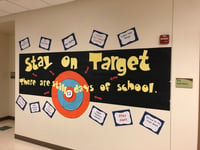 2. Bulletin Board Displays
Bulletin board displays are a prominent feature in many classrooms. Whatever is displayed on these boards needs to withstand wear and tear on a daily & weekly basis. This goal can be achieved by producing laminated images, banners, and more, that motivate and instruct children in their education.
3. Multiplication Tables
Many math classes make use of multiplication tables, which are handed out to students. Producing laminated tables and charts, which can be taped to walls or desktops, can serve as a durable learning tool, students can refer to repeatedly.
4. Board Games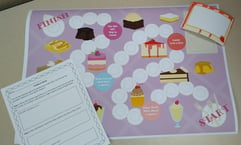 There are various games students can play in the classroom that enhance their learning process, including games that involve word search or math competitions, etc. When these games are played, the game pieces receive a significant amount of interaction from students, which can lead to rips and other damage to paper. Cold laminating these documents first can help ensure the pieces last a long time.
6. Interactive Classroom or Group Posters
Use cold laminated posters as class discussion pieces so when used with a dry-erase marker, you can document student participation suggestions, then wipe-clean for the next class or next year's use. This dry-erase feature is also particularly helpful when students split into groups and can move about designated stations throughout the room, completing each discussion point activity, then erasing for the next group.
5. Disinfecting Surfaces
Of course, during this time of extra sanitary precautions and disinfecting, a cold laminator is a great tool for keeping your classroom safe and clean. Cold Laminated surfaces are perfect for using antibacterial cleaning solutions and wipes so you can use teaching and learning materials over and over, while keeping them germ and virus-free.
Benefits of our Cold Lamination Machine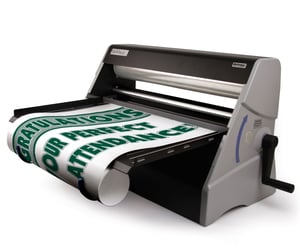 Many laminators used in educational settings require warm-up of the device and then cooldown. However, the cold lamination machine we offer needs none of this – it does not operate on electricity or heat. Our Cold Laminator 2510 is a safe device that emits no harmful fumes. In addition, this laminator produces sheets that are easy to clean and disinfect with a quick wipe.
You can expect to produce durable, long-lasting materials and documents for the classroom learning experience in a matter of seconds with our cold laminator. You can roll laminated posters and banners automatically through the cold lamination machine's convenient output hooks.
For more information about our Cold Laminator 2510 and how it may be used to enhance the classroom experience for both teachers and students, give us a call today at 800.328.0585 or send us a message through email at variquest@variquest.com.