Thank You Teachers, for All You Do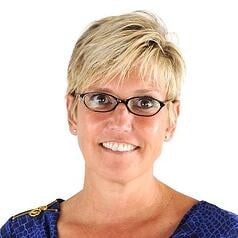 Dear Teachers,
Tuesday May 9, 2017 has been designated as National Teacher Appreciation Day. Many schools and communities will be recognizing teachers throughout the week with muffins and luncheons, and maybe cards and gifts from students and their parents. It's about you, and I hope that you feel the appropriate appreciation within your own community.
I wanted to take a moment to go beyond the generic Hallmark sentiment and express deeper gratitude for all that you do for our kids and our communities. At a time when education is often criticized, scrutinized, and disparaged over test scores and graduation rates, a day of recognition that falls between Star Wars Day and National Tourists Day may feel less than satisfying.
You've been tasked with one of the most vital jobs in our society, and your sphere of influence exceeds the essential skills our children must be able to demonstrate for evaluative purposes. You spend valuable time, energy, and money on things that go far beyond lesson plans, report cards, and bulletin boards.

Thank you for preparing our students for the adult world and believing in them when others may not. You make them feel special and loved, protecting them and worrying about them as if they were your own. You recognize that every child comes to you with unique skills and experiences and challenges. You find ways to unleash their creativity so that each may discover his or her own gifts and leave you smarter and stronger and more confident.
You deal with a never-ending evolution of standards and adjust to new policies and measures of accountability prescribed by those who have never been responsible for the academic success of 25 children with diverse needs, learning styles, and home environments. And you work hard to meet institutional expectations while also remembering that you teach students not subjects, and they are people not numbers.
You ensure your classroom is a safe haven, and you recognize that for many kids, school is an escape for the abuse, neglect, poverty, or alcholism that they deal with at home. Thank you for the self-control necessary not to respond with brutal honesty to a parent who blames you for her child's disrespect, misbehavior, and failing grades.
Thank you for continually trying different strategies to communicate with parents who may be too consumed with their own challenges to participate in the academic life of their children or ill-equipped to support your efforts in nurturing the whole child. That extra sandwich you pack for the child who comes to school hungry enables him to learn until lunchtime. And the hat and mittens you dug out of your own son's closet will keep him warm as he walks home from school in the winter.
You don't get to choose your kids and you have no control over the baggage they may bring. You take them as they come and you meet them where they are.
Thank you for recognizing that your words of encouragement and admonishment will stay with a child long after the exchange is over. They look to you for guidance, boundaries, and approval far more than you know, and your pride in their success is more meaningful than any grade on a report card.
They'll carry little victories with them like trophies on a shelf, giving them the self-confidence they need to stretch a little more. Sometimes they'll need a gentle nudge or a lift when they've fallen. You challenge them, encourage them, and teach them that failure is the most important part of learning. Through those experiences, you teach them life skills far more important than basic skills… like resilience, courage, and empathy.
Great teachers don't choose this profession for the recognition or the prestige, and they certainly don't choose it for the money. Great teachers choose this profession because the have the passion, the talent, and the dedication to influence the lives that will influence our future.
Great teachers know that our kids need skills and knowledge to go out and compete in the world. They also know that if we want our kids to grow up to be caring adults, we have to show them what caring adults look like. So, don't think for a minute that the recognition for what you do to make sure that our kids have what they need to learn, grow, and thrive is limited to a single day or has the same significance as National Tourists Day.
Your work is important.
You are important.
Hopefully, you are recognized this week for all that you do. If not, please accept this sincere expression of gratitude in lieu of flowers. Thank you for the dedication, hard work, time, money, and energy you devote to assume one of the most challenging, rewarding, sometimes frustrating and exhausting, but important jobs in the world.
Share this post with a special teacher in your corner of the world!
About Dr. Hughes

Dr. Melissa Hughes is the founder of The Andrick Group and the author of the book, Happy Hour with Einstein. She develops and delivers professional development opportunities for educators across the country based upon whole-brain thinking and learning for deeper cognition and increased student engagement.
Are you looking for easy-to-use solutions that foster a learn-by-doing approach, and bring lessons and ideas to life? VariQuest® has what you're looking for! Click below and we'll send you a FREE sample kit, along with information on the VariQuest Visual and Kinesthetic Learning Tools.