Make Time Fly! Lesson Plans for the End of the School Year
The sun has risen before you begin your commute to work and is miraculously still shining when you arrive back home. The weekends in your planner for the summer are quickly filling with vacations, weddings and other fun celebrations. Your new sandals have arrived in the box on your doorstep. It can only mean one thing… summer is right around the corner.
Our students are just as excited as we are for that first day of summer. To keep them grounded and focused for the last few weeks, try some simple activities to help students count down the days left (and all the fun they have in store!) until the final day of school.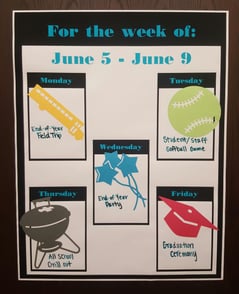 Calendar Countdown
Post a giant calendar with all of the end-of-year celebrations and due date reminders. Have students help keep track of the events they are eagerly awaiting by attaching a visual representation for each event on the calendar. Customize a Calendar poster template (Calendar Summer: SCH012, Calendar Week 3: SCH082 or Calendar Week 1: SCH064) with the dates of the last week(s) of school, then print the calendar.
Cut out shapes that visually represent each fun event. You can use Star Balloons to represent the end-of-year party (Balloons 5, CEL005), Graduation Cap for the graduation ceremony (Cap 1, SAE126), Grill for the all-school cook-out (Grill, CMP037), School Bus to represent the end-of-year field trip (School Bus, TRA119), or Baseball for the students/staff softball game (Baseball, SPR030).
Paper Chain Memories
You could also count down the last few weeks of school using a paper chain craft. Use a Rectangle cutout shape (Rectangle: MTH317 or Pentominoes 1-I: MTH350) to cut one link for each day left in the school year. Write a fun activity on each link, then hang the chain in your classroom and have students take turns removing a link each day and finding out the special surprise that is in store. Some ideas for count-down activities include: everyone gets a piece of bubble gum, extra recess, pick your own seat, extra long read-aloud time, play a favorite community-building game, or five minutes of bubble-blowing in the classroom.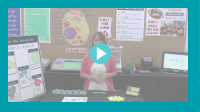 A variation of this idea is to have each student write one thing about summer that they are looking forward to, then share details about it when their link is removed from the chain. Give other students the opportunity to ask questions to gather more details about the selected student's special event. To help students think of clarifying questions, consider having all of the students draw a picture of the special event, trying to incorporate the details that the student shared. This activity aligns seamlessly with speaking and listening standards for Language Arts.
---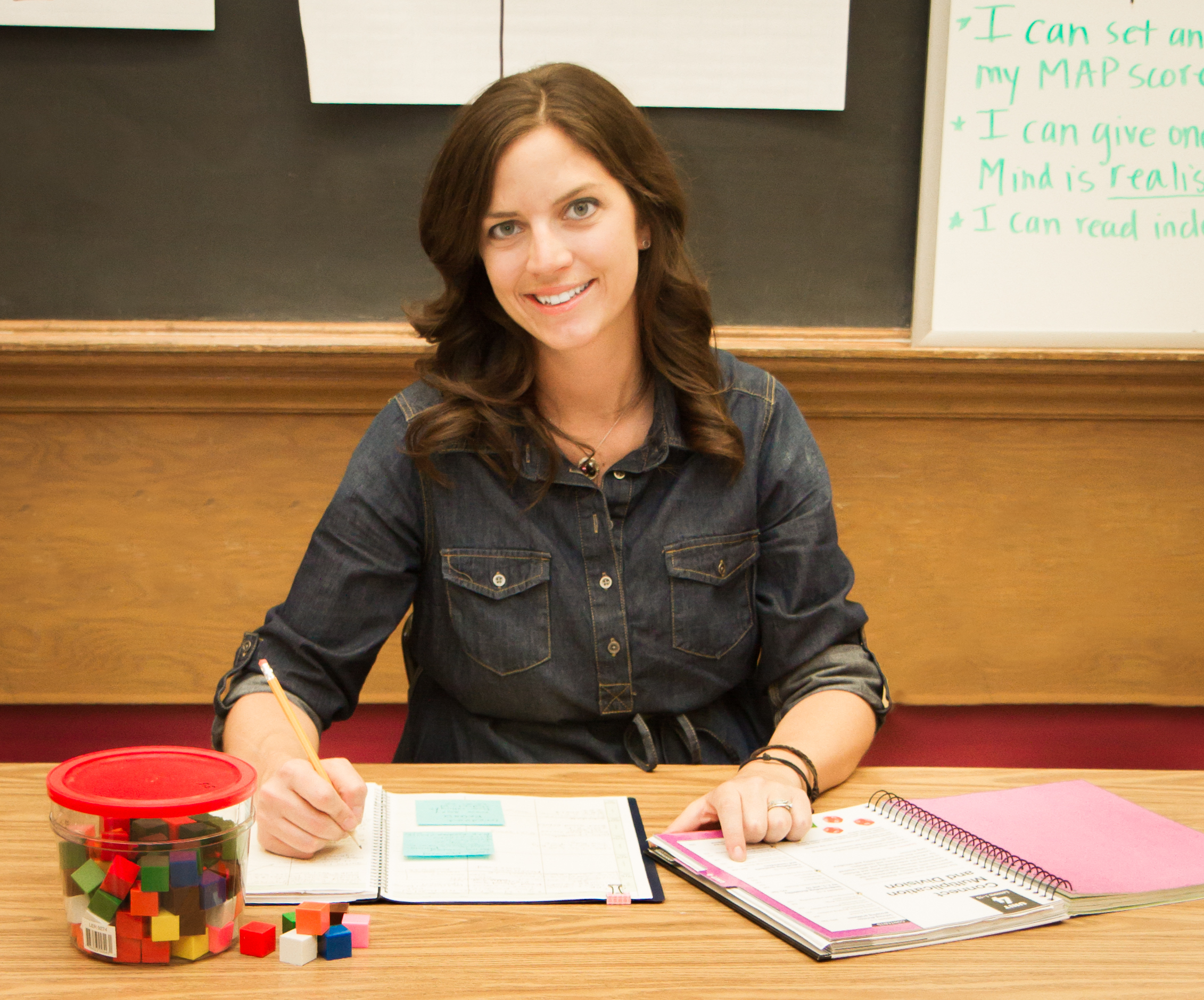 Julia Cremin is a 6th grade Reading, Language Arts and Math teacher at O'Keeffe Middle School in Madison, WI. She is certified in Elementary Education (grades 1-9) with a minor in Mathematics. This is her fifth year teaching middle school.
---
Want more information on the VariQuest tools, or are you interested in seeing how they work? Request a demo today, and see all the cool features our product suite has to offer!