Common Core Toolkit
"I Can" Statements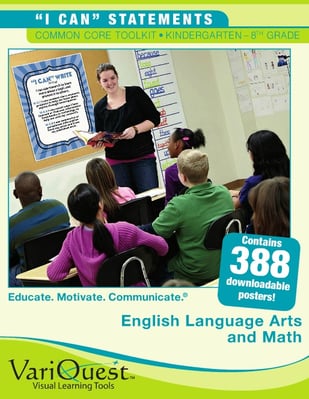 VariQuest has partnered with The Curriculum Corner to provide a clear understanding of the state standards in a visually pleasing manner for both students and educators. Download your free ebook that includes:
Instructions for using the toolkit

Teacher checklists to track Common Core progress in the classroom

Student checkboxes to self-track progress in English and Spanish

Nearly 400 printable posters to download--for free!
Fill out the below form, and you will receive an email with a unique link to download the ebook.
Common Core Toolkit