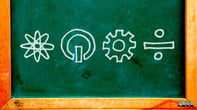 "In the coming years, we should build on that progress by...offering every student the hands-on computer science and math classes that make them job-ready on day one."
-President Barack Obama, 2016 State of the Union Address

It's no secret that there's money in STEM. With related jobs in higher demand than ever before, these fields offer a lucrative career path for interested individuals. But when only 51% of US school districts are cognizant of the $7 billion behind STEM, therein lies the secret that merits promulgation.
Billions. That's nine zeros. Before the decimal point.

The President's 2017 Federal STEM budget is the pinnacle of years worth of building up STEM to increase said "interested individuals". Divvied out into three key areas, the budget plans to focus on:
Accessibility to STEM courses. The majority of this initiative is absorbed in this goal to expand accessibility by allotting $4 billion in mandatory funding, while $100 million is discretionary funding toward the Computer Science for All initiative. Next-Generation High Schools will also receive $80 million to drive STEM accessibility.
STEM teacher improvement and active learning. To support teacher-preparation programs, $125 million has been allotted to the Teacher and Principals Pathways program and $10 million will go toward a STEM Master Teacher Corps program. $109 million from the National Science Foundation (NSF) will support active learning for undergraduate students.
STEM opportunities for

all

students. In an effort to overcome stereotypes and open more STEM-related opportunities for students across the board, $16 million will be invested "to support alliances and backbone organizations dedicated to increasing diversity and successfully engaging traditionally underrepresented groups in STEM" (source).
Of course, there are a multitude of additional avenues where the remainder of the $7 billion will be spent, including continued investments on priorities in the STEM Education 5-Year Strategic Plan, as well as allotments toward graduate education and workforce training, educational activities existing outside classroom walls, and innovation within education.
While these plans are all geared toward 2017, there are still opportunities schools can avail themselves of for 2016. The Department of Education encourages STEM communities to apply to the Office of Innovation & Improvement's FY 2016 discretionary grant competitions. If you're looking to grow programs that provide support to STEM or Computer Science (CS) educations; create STEM schools, CS academies, or dual-enrollment programs; or place-based STEM education, 2016 is still your year for funding these advancements.
Here at VariQuest, we're fully aware of the dichotomy of America's STEM education versus other competing nations within OECD (Organization for Economic Cooperation and Development). Using our suite of solutions, schools can enhance their STEM programs in a variety of ways. Simply speak with one of our education consultants to learn more about how our visual & kinesthetic learning tools align with STEM and can promote the goals of the Federal STEM initiative. Click below to schedule a meeting today.
Sources:
STEM Opportunities in FY 16
STEM 2017 Budget Fact Sheet - DoE